How much does it cost me to donate?
There is never a charge when donating a whole deer and no charge on the donated portion of livestock.
Where can I donate the animal?
Hoosiers Feeding the Hungry partners with butchers across the state of Indiana. Click HERE to find a location near you.
Where does the meat go?
All donated meat will go back into the community in which funding is received.
Why venison?
Venison is a 100% natural, low fat, high protein food source that is eagerly sought out by food distribution organizations.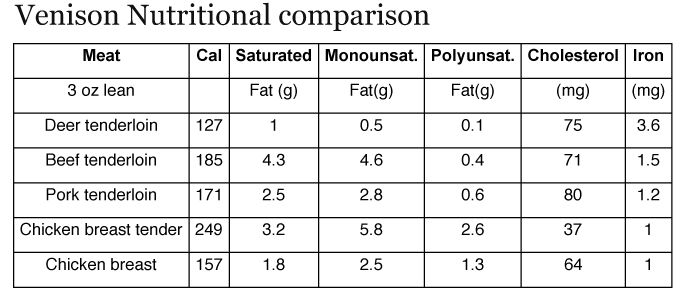 What about lead in wild game?
(Indiana DNR)
Overview:
Fragmenting by lead bullets has been a hot topic in recent years following research out of North Dakota and Minnesota that found lead bullet fragments in deer meat at food pantries. The Center for Disease Control and Prevention conducted a follow up study confirming a link between lead levels and wild game consumption. Lead is a toxic substance, and exposure may pose health risks to hunters and their families, especially children and pregnant women.
Previous research has focused on ammunition from high-velocity center fire rifles, which are prohibited for deer hunting in Indiana. The Division of Fish and Wildlife (DFW) recently conducted a study on whether fragmentation was a concern for deer hunters given their most popular ammunition choices: rifled slugs, sabot slugs, and conical in-line muzzleloader bullet.
Results:
The DFW found evidence of fragmentation in each of the 43 deer sampled. The muzzleloader bullets had the most fragments and the greatest average distance traveled by fragments from the exit wound. The average distance a fragment traveled was typically between 1 and 2 ½ inches, though the furthest traveled just over 8 inches from the exit wound. Simply gutting the deer often removed 45-57% of the total fragments.
Recommendations:
Fragmenting in shotgun and in-line muzzleloader ammunition exists but is minimal. The DFW does not see a need to ban lead ammunition for deer hunting.
Fragments were greatest when bullets struck a front shoulder vs. a vital shot (heart/lungs). Fragmentation can extend to both shoulders in the case of a shoulder shot.
Non-toxic alternatives are available, and the DFW encourages hunters to consider using one of these substitutes if lead exposure is a concern for your family.
Hunters and meat processors should consider liberally trimming their meat (at least 2 inches from both the entrance and exit wounds and possibly up to 8 inches from the exit wound) if lead exposure is a concern, or consider sacrificing the shoulder meat if the shoulder is struck.
Information about field dressing
(Please note that this video may be graphic. Viewer discretion advised.)