"Meat" the Need Benefit
THANK YOU! See you next year!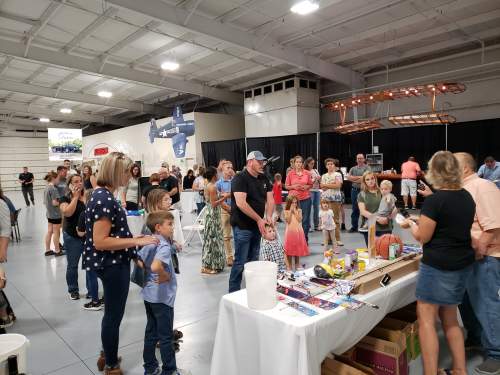 Our 2022 Benefit was a huge success! With your help, we raised over $123,000 that will be used to provide meat for over 492,000 meals.
THANK YOU TO EVERYONE WHO CAME AND FOR EVERYONE'S SUPPORT IN HELPING HOOSIERS FEEDING THE HUNGRY WITH OUR MISSION OF PROVIDING MEAT TO OTHERS IN A TIME OF NEED!
WE HOPE TO SEE EVERYONE BACK NEXT YEAR!
Proceeds received through this fundraiser goes toward Hoosiers Feeding the Hungry's program of paying processing fees on donated large game and livestock that is given to those in need of assistance.
Hoosiers Feeding the Hungry, 4490A S.R. 327, Garrett, IN 46738
Hoosiers Feeding the Hungry is a 501(c)(3) nonprofit corporation Federal Tax ID #45-2402892
HOOSIERS FEEDING THE HUNGRY License #013592