"Meat" the Need Benefit
Saturday, September 17th, 2022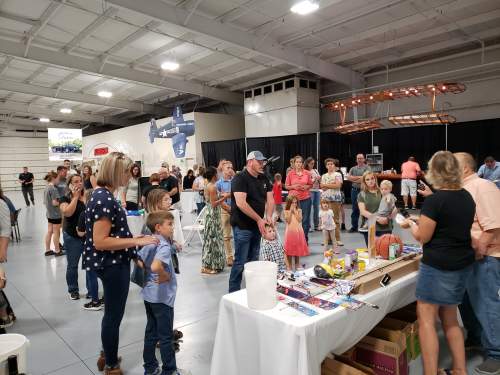 Our 2021 Benefit was a huge success! With your help, we raised over $131,000 that will be used to provide meat for over 523,000 meals.
THANK YOU TO EVERYONE FOR YOUR SUPPORT IN HELPING HOOSIERS FEEDING THE HUNGRY WITH OUR MISSION OF PROVIDING MEAT TO OTHERS IN A TIME OF NEED!
Registration is now open for our 2022 "Meat" the Need Live Benefit!
This event is family friendly and will consist of a buffet-style dinner, games, raffles, and a live and silent auction. We are excited to giveaway merchandise that was graciously donated to help raise funds for such a great cause! Join us on Facebook to view some of the items that will be at our benefit! We will be sharing them in posts with a Thank you to our generous donors as we receive them!
Held at the Kruse Plaza in Auburn, IN. Doors will open at 4 p.m.
All proceeds go towards Hoosiers Feeding the Hungry's program of paying processing fees on donated large game and livestock that is given to those in need of assistance.
Tickets may be purchased below through Paypal or by downloading the Registration and Table Sponsorship benefits forms HERE to print and mail with your payment to:
Hoosiers Feeding the Hungry, 4490A S.R. 327, Garrett, IN 46738
We are dedicated to making a positive impact on the quality of life for Hoosiers by providing nutritious meat to hunger relief agencies within Indiana…One Pound at a Time.
Hoosiers Feeding the Hungry is a 501(c)(3) nonprofit corporation Federal Tax ID #45-2402892
HOOSIERS FEEDING THE HUNGRY License #013592