Did you know?
The average deer can provide about 50 pounds of meat which will provide about 200 meals to local families in need. Venison is a 100% natural, low-fat, high-protein food source that is eagerly sought out by hunger relief agencies. The meat from your donation will remain in the county it was donated in.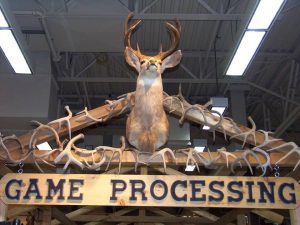 How To Donate Large Game…
It's simple!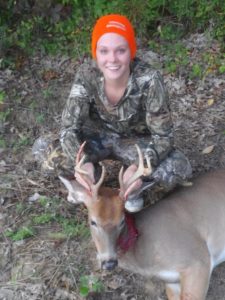 Bring a fresh, legally tagged, clean, field‐dressed deer to one of our participating State-Inspected meat processors located near you. Click here to find your local processor. We suggest that you contact your meat processor in advance because some may have limited space.
(Wild game is limited to deer, elk and buffalo.
Sor
ry, no wild fowl or fish are accepted at this time.)
THERE IS NO CHARGE FOR PROCESSING WHEN DONATING A WHOLE DEER TO HOOSIERS FEEDING THE HUNGRY.
You can also choose to GIVE A POUND! Process your deer at your expense and let the processor know you would like to give a pound or more of the processed meat to our program.